Registered Savings Account
Stack Your Wealth For a Better Tomorrow
Diversify your investment portfolio with the stability of Gold and Silver bullion, and open the door to timeless value and enduring financial security.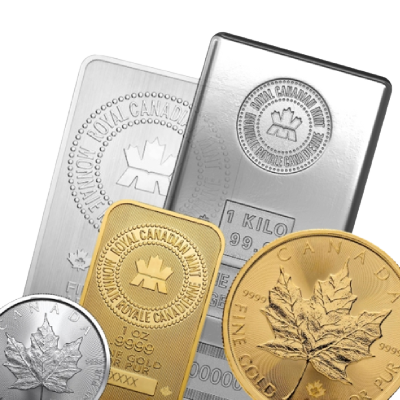 RRSP
Registered Retirement Savings Plans
RESP
Registered Education Savings Plan
TFSA
Tax-Free Savings Accounts
LIRA
Locked-in Retirement Accounts
RRIF
Registered Retirement Income Fund
Registered Saving Plan
We'll make growing your portfolio a simple process
When investing in a registered saving plan, we understand that it is more than just an investment. We recognize that it is the step you haven taken to ensure your family a brighter future and the stress-free retirement you have planned.
Open an Account
Our advisors will guide you through the process of opening and funding your account with Questrade.
Precious Metals Selection
We will ensure the safe purchase of your investment metals.
Secure storage
We will handle the safe and secure storage of your metals in vaults right here in Canada.
Growing Your Registered Savings Account is Made Headache free with Au Bullion
Liquidate and Deliver Immediately
When you are ready to sell a partial or full portion of your portfolio, we can help you with that. Simply give us a call and will help you take physical possession of your metals.
Investment Security

Unlike "paper" investments, your registered account will hold the exact amount of physical precious metals you have invested in. Your precious metals will be held in a secure vaulting facility.
Insured Storage

All the precious metals in your registered account will be fully insured, giving you the peace of mind of the security of your investments.
Not ready to invest in a registered account yet?
No problem! You can always stack and manage your own portfolio of Gold and Silver!