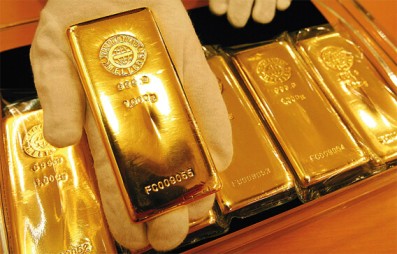 While investments can be uncertain in the long run, the safest long-term investment to preserve your wealth is precious metals. When buying precious metals as an investment, there are key aspects you need to know to make the most effective investment. These are questions to ask your bullion dealer to make the most out of your investment.
What is Bullion?
Bullion is high purity precious metals such as gold and silver, sold in the form of bars and coins. An important thing to know when purchasing these products is how many ounces of gold or silver is the product. Don't forget to ask your bullion dealer.
What's the Best kind of Bullion to Buy?
Different amounts of investments are recommended based on how you plan on investing, and when you plan on selling. Most investors start with silver since it's more affordable and accessible while having the same benefits as gold. 
When purchasing gold and silver, you save more by purchasing more ounces at once.
Coin productions are more expensive however, major mints are easy to authenticate and are widely trusted so reselling won't be difficult. Another convenient investment is gold bars from major refineries because they are easy to sell and premiums will be lower.
Smaller units are better for short-term investments as they will allow you to trade on price gains at any time. For long-term investments around a decade or more, a single bar will be more cost-effective. 
How do you buy Gold Bullion in Canada?
Canadian gold and silver investors are luckier than international gold and silver buyers because they have an advantage. In Canada, bullion is considered an investment vehicle, so it is not subject to sales tax.
You can include your gold and silver in your RRSP, which will allow you to gain the usual tax advantages. You will be able to sell it while staying in the lower tax bracket, gaining more capital gains. 
Local bullion dealers are great places to purchase bullion, as they have wide selections of coins and bars and low premiums
Where do you get your Gold coins and Bars?
There are two places you can get your gold coins and bars; Mints and Refiners, and Individual Investors. Mints and refiners work with distributors who make the gold available to individual consumers.  Individual investors make it easier to buy and sell your coins and bars when you're ready to sell at any time. 
How do you ship Precious Metals?
The key to shipping precious metals is being discreet. When buying precious metals and storing them in your home, it's important to be secretive about them to prevent negative attention. 
When shipping, products are placed in ordinary non-suspicious packaging as a safety precaution. That way, no one knows you are storing precious metals in your home. 
How can I sell my gold in Canada?
There are several ways to sell gold in Canada since there is always an interest in Bullion. The market is always ready, so selling gold shouldn't be an issue. When purchasing gold be sure to ask your dealer if they buy gold as well as they offer the best prices. 
For a trustworthy and great experience in buying your Gold and Silver bullion, visit us at AU Bullion, your best Bullion Dealer. We offer our customers the best rates and the best service. We tailor our offerings based on our client's needs, making for a personable experience. Our flagship office is located at 37-8887 The Gore Rd, Brampton ON. Our Vancouver office is currently under construction and will open soon. Feel free to reach out to us over social media, live chat, or call us directly at +1-905-605-6757