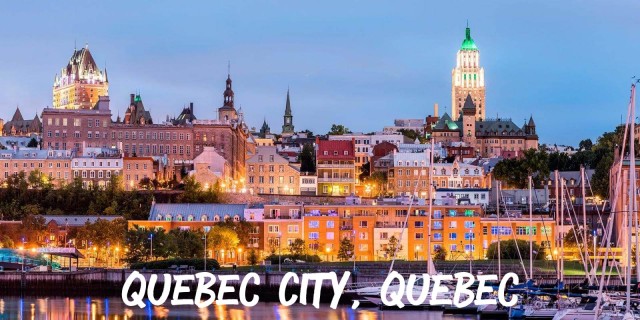 Quebec City is the capital city of Quebec. This Canadian city is home to approximately 542k residents. Quebec city is incredibly popular and continues to expand its population day by day. With such a large population, there are a lot of bullion investors in Quebec City. Bullion is a well-known, and reliable way to preserve and grow your wealth. 
Why is it beneficial to buy Gold and Silver in Quebec City?
Luckily for investors in Quebec City, gold and silver are considered investment vehicles in Canada. Therefore, investors are able to include their gold and silver in their RRSP, staying in a lower tax bracket. Additionally, the gold and silver products are not subject to sales tax. Overall, these advantages allow Canadian bullion investors to make the most out of their money. They're able to make more capital gains than international bullion investors. 
Where can I buy Gold and Silver in Quebec City?
There are several places you can purchase gold and silver from in Quebec City. Some of the types of places are individual investors, mints and refiners, and local bullion dealers. Individual investors are very convenient, as you can buy and sell bullion at any time you wish. Mints and refiners work with distributors who make the products available to investors. Online bullion dealers are another convenient option. Online bullion dealers often offer low premiums with wide selections of coins and bars. 
When purchasing bullion, it's important to do your own research prior to making the investment. Doing your research can ensure that you made the best choice of investment. Different bullion dealers offer a variety of premiums, making some cheaper than others. When doing a background check, some key things to look into are the dealer's history and reputation, online reviews, their premiums, and if their bullion is genuine. These background checks can let you rest assured knowing you made the best choice and made the most out of your investments. 
Buying bullion in Quebec City is made simple by Au Bullion. We offer some of the most competitive prices in all of Canada and fast shipping! Additionally, we carry a wide variety of precious metals for you to choose from for your next bullion investment!