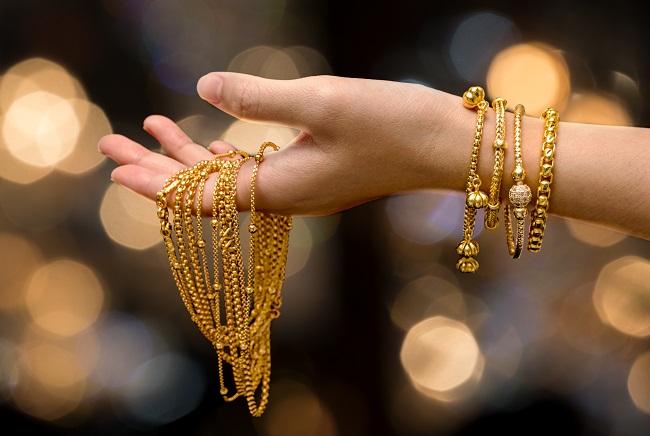 China and India are the world's most populated countries, home to over 1.4 billion and 1.3 billion residents respectively. With approximately 34% of the world's population living in these countries, these countries rank highest in global gold consumption. Throughout 2021, gold demand in both countries has increased remarkably. The pandemic has impacted gold consumption drastically. 
Gold in India
India is known for their lavish jewellery, however, gold demand in India has suffered for the past few years. Fortunately, official Indian gold imports have hit an all-time high in March 2021, for the first time in a decade. 
This year marks the third time India's official imports have exceeded 150 tons of gold in a month in a decade. In February, 91 tons of gold were imported, with a follow-up of 164 tons of gold in March. Some factors leading to high import levels can be robust retail demand, wedding demand, as well as re-stocking jewellery manufacturers. These are the factors the World Gold Council believes caused the peak in official gold imports.
The sudden increase in retail demand has caused premiums to increase as well. By the end of March, total gold-backed funds reached 31.8 tons, with 1.6 tons of inflow on average. 
The Indian government announced policy shifts in its Union Budget. This is good news, as it'll have a positive impact on the country's gold market. These impacts will cause a reduction in gold import duty and other regular changes. As the Indian gold market continues to recover, it'll boost the global demand for gold prices. 
Gold in China
As the most populated country in the world, it is no surprise that China is the world's highest gold consumer. The coronavirus pandemic has impacted the demand for gold drastically. As China dealt with the virus effectively, they were able to recover the demand during the second half of 2020. This March, China imported 288.2 tons of gold, compared to 148.6 tons last year. 
The drastic change in the gold market has caused China's import rates to plunge dramatically. In February 2021, China imported 10 tons per month, when in 2019 China imported approximately 75 tons per month. 
Recently, China imported $8.5 billion worth of gold, at 150 tons. Just like India's gold demand, as China continues to import more gold, it'll support global prices. Several impacts have fluctuated the value and demand for gold in China, but now demands are at an all-time high. Reuters named China's sudden interest in gold a "dramatic return to the global bullion market." 
This demand is no joke, and those with a Chinese or Indian background understand the high value of Gold. This value and demand is only increasing as the supply decreases. Right now is a great time to buy Gold bullion. Here at Aubullion we offer some of the most competitive rates on the market for Gold bullion. Shop from a wide assortment of Gold investment products for your next investment!