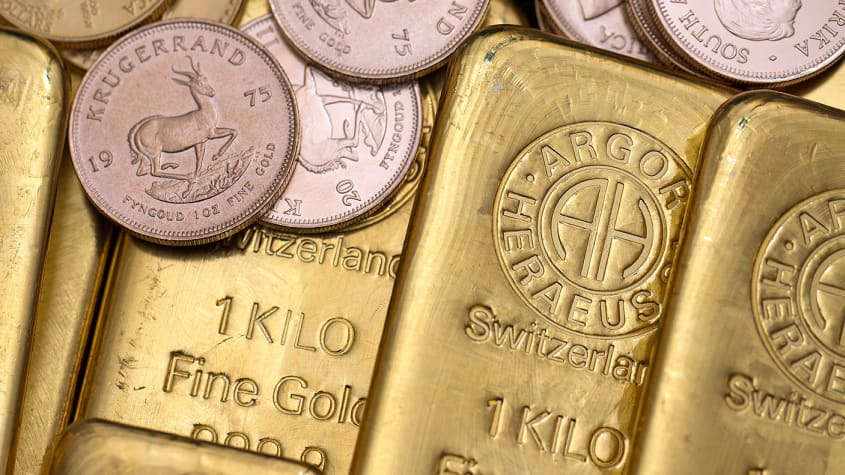 Gold is incredibly universal, all around the globe. Gold has been an incredibly popular investment throughout history and continues to gain popularity each day. This asset can be seen as a luxury good, or as an investment. Although gold is tremendously popular in all its forms, this precious metal is very scarce. This blog will help you understand why a 2022 gold investment will be worth your while.
Why Invest in Gold in 2022?
Gold is currently the most popular investment vehicle all around the world. Many factors cause gold to be such a mainstream asset, including its rarity and value. Unlike other investments, gold provides downside protection and is known to have a positive performance. Additionally, gold makes a great investment for its wealth preservation qualities. Aside from its wealth preservation qualities, gold prices are known to appreciate alongside increasing inflation rates as well as a depreciating dollar. Gold is known to constantly maintain its value, including appreciating when the dollar value falls. This is another reason for investors to continue to invest in gold. Check for gold bar price Toronto & lock your bullion price with us!
One of the most popular factors that cause gold to be so popular as an investment, is that it's seen as a safe haven. Gold is a unique asset, as it is a precious metal that cannot be printed. A lot of work is put into producing gold, as it needs to be mined, refined, and minted. Compared to a dollar, which can be printed to meet supply and demand, gold is much more valuable and scarce. 
What Changes in 2022?
With the trends in the economy, as well as the COVID-19 pandemic, the stock market has been impacted heavily. As people continue to worry about inflation, gold gains popularity as an investment. Historically, gold has been an incredibly efficient inflation-protection strategy. Although inflation can cause several problems in the economy, inflation benefits gold in multiple ways. In addition to its rise in popularity, gold mining company stocks seem to perform better as well. Throughout history, attempts to slow down the rapid inflation rise have been unsuccessful, causing the situation to be worse. Although the stock market and financial machinations are directly affected by inflation, gold has been a safe haven. The year 2022 will be one of the best times to invest in gold!
If you are looking to do investment in Gold in 2022, then look no further. AU Bullion is here to help you secure the price price on your Gold investment this year. View our selection of Gold Bars and Gold Coins to see the great products we carry.