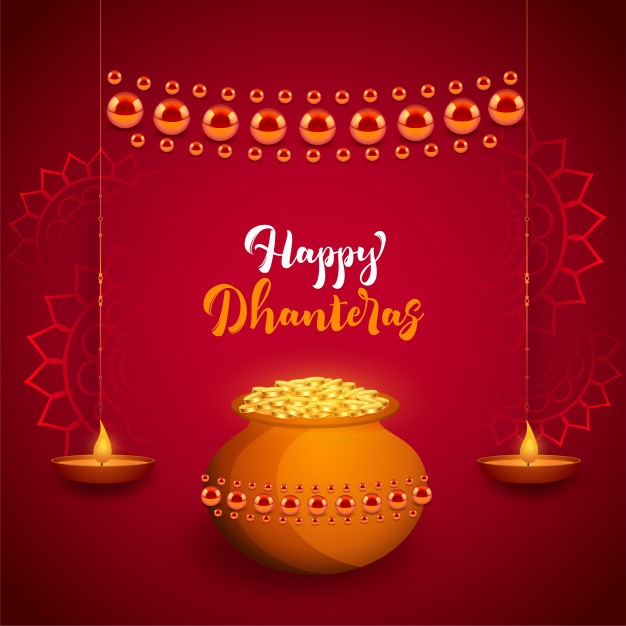 Although there are already a million reasons to buy gold at any time, Dhanteras is an incredible time to buy gold. Dhanteras is an annual festival in India, celebrated to mark the beginning of Diwali. Diwali is one of the most popular festivals in India. Additionally, India is the world's top gold consumer, followed by China. 
Gold is extremely popular in India, as it holds great sentimental value, on top of its regular value. Similar to that of other cultures, buying gold is a traditional part of Indian culture, especially during the festive season.
Gold is often bought during Diwali and other festivals and celebrations as a sentimental gift to loved ones. As expected, the demand for gold and silver during the festive season is extremely high, especially during Dhanteras. Dhanteras specifically, means wealth (Dhan) and 13th day (Teras). On this day, the goddess of wealth, Lakshmi, and the god of knowledge, Ganesha are worshipped.  
The practice of buying gold during Dhanteras has begun from the legend of a king, whose life was saved with gold and silver. The 16-year-old King Hima was predicted to die from a snake bite on the 4th day of his marriage. His wife tricked the god of death by placing several gold and silver ornaments and jewellery by the door of the king's room. Astonished by the beautiful jewellery, the god of death left silently, sparing the king's life. 
It is tradition to buy plenty of gold and silver during Dhanteras, as it is seen as a sign of future success and saved the life of a king. The sentimental value of the precious metals, as well as the beauty of the jewellery, continues to amaze people all around the world. 
Dhanteras 2021 will be celebrated this year on November 2, 2021. Our offices will be open for business so you can stop by and purchase some Gold for your loved ones. You can also shop online from our wide selection of Gold and Silver products. This year we have a special Diwali Promotion going on with very special silver pieces. Get your Dhanteras and Diwali gifts today!